OUR MISSION AND MESSAGE
Our Lord and Savior commanded us, His church, to "go and make disciples of all nations, baptizing them in the name of the Father and of the Son and of the Holy Spirit, and teaching them to obey everything I have commanded you" (Matthew 28:19-20), and to "be My witnesses in Jerusalem, and in all Judea and Samaria, and to the ends of the earth" (Acts 1:8). In response to Jesusí "great commission," we are actively committed to "making disciples" and being His "witnesses" locally, regionally, nationally and internationally.
We are not a political group; we do not have a political mission or message. Our mission and message is primarily spiritual and directed to the needs of the heart. Our simple message of grace is that through faith in Jesus Christ we can receive forgiveness of sins and the assurance of eternal life in heaven. The Holy Spirit, who comes into our lives when we believe, gives us a new life of purpose and a desire to serve God and others. As we grow in grace, we slowly but surely begin to exhibit Christ-like qualities such as love, joy, peace, patience, goodness, kindness, faithfulness, gentleness, self-control, humility and the readiness to forgive. Through the Scriptures, the encouragement of the Holy Spirit, and the support of our fellow believers, we are able to handle the ups and downs of life in the real world.
We are committed to sharing this message of the good news of Jesus Christ through personal involvement in outreach and missions, as well as by praying for and financially supporting those who are involved in the "great commission".
Below are some of the people, ministries, and missions for which we pray for and support.

Return to the Top of the Page
Kingsmill and Williamsburg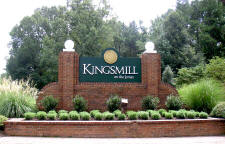 Our primary mission is to our community, Kingsmill, and our town, Williamsburg. We want to reach out with love, care and compassion to all those who are in need in our neighborhood. We do this mostly informally, spontaneously, and behind the scenes. We also desire that our church fellowship will be a "safe" place where
those who are seeking can find faith, hope and love. We want to meet spiritual needs of the heart as well as the practical needs of everyday life.

Return to the Top of the Page

Local Missions

∑ Grove Christian Outreach, James City County, VA.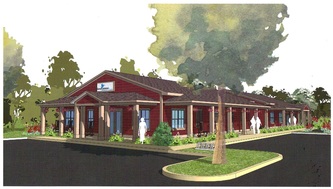 The mission of the Outreach is to help fund the support of physical and spiritual needs
of the poor and disadvantaged in the community.

. Norge Angels of Mercy Medical Clinic




A faith-based community health services organization, the Norge Angels of Mercy clinic is a primary
care facility that offers free or low-cost care to its patients.




. Williamsburg Area Faith In Action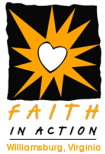 Faith In Action volunteers provide assistance with everyday tasks of life to the elderly, chronically ill
and disabled adults living in Williamsburg, James City County and the Bruton District of York County.
Services include transportation, grocery shopping, visiting, respite for caregivers, household chores and
yard work.

. Salvation Army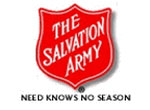 An active supporter of those in need in our community is the Salvation Army, whose evangelical Christian outreach work seeks to help anyone who asks, regardless of race, creed, or color.




. Hines Military Family Mission (CRU.org)

Don and Katrina Hines work diligently to support our local military families, which experience many financial, marital,
and spiritual difficulties in their service to our country. The Hines strive to bring God's comfort and strength to so
many of these families, especially where there is a difficult situation for children. Their ministry comes under the
umbrella of CRU.org


. Background Mission Partners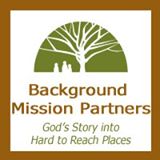 A faith-based organization with a very unusual mission: communicating Jesus to peoples around
the world who have no written language. Churches and organizations operating in often-remote
foreign places teach the Gospel to local populations through story-telling and pictures.


. The Mission Society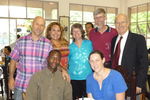 The Mission Society partners with local churches in areas of the world when the message of Jesus
has not been related. The Society not only send missionaries out into the world, but also helps
connect resources to those areas which have already begun spreading the Word. The Chapel
supports the Page family in Paraguay.


. Family Life



The mission of Family Life is develop and strengthen marriages and families by inserting
biblical principles into the lives of families, especially those needing guidance and
spiritual support. Family Life pursues it goals through many types of media - radio,
mail, social media, seminars, and curricula.


. Weekend To Remember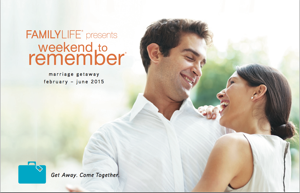 The premier marriage-strengthening retreat in the country, the Weekend To Remember,
through the Family Life organization, is an devoted to helping couples build a stronger
relationship by allowing God to enter their marriage. It is especially effective in
development of successful marriages because the weekend seminars are
conducted in local venues for local attendees.




Return to the Top of the Page